These things have I spoken unto you in proverbs: but the time cometh, when I shall no more speak unto you in proverbs, but I shall shew you plainly of the Father.  John 16:25
  To Achieve this you have to Desire it more than Anything, with all your Heart and all your Trust without falter. Be willing to let go of all Pain and let it Release, Let Go and Not Fear, no Judgments, Only Love, Forgiveness and Acceptance of Truth....There is no other Way...

It requires full Balance of your negative and positive emotions to flow thru you with no attachment by definition of Mind for the Union to come Unto God...
Important Note: The Human Vessel is not strong enough to be in the presence of the Love of the Heavenly Father (Abba Father) without a Purified Heart, It is crucial to understand this... That love is the most paralyzing and intoxicating there is and exceeds anything we experience in the earthly realm amongst each other.
His eyes were as a flame of fire, and on his head were many crowns; and he had a name written, that no man knew, but he himself. Revelation 19:12
And he was clothed with a vesture dipped in blood: and his name is called The Word of God   Revelation 19:13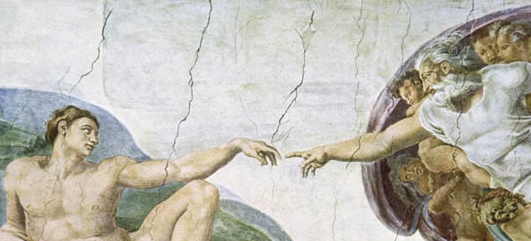 I and my Father are One. John 10:30
 You must walk back to you Earthly Father to reach the Heavenly Father
A Process of comprehending who you are in Him Within YourSelf.